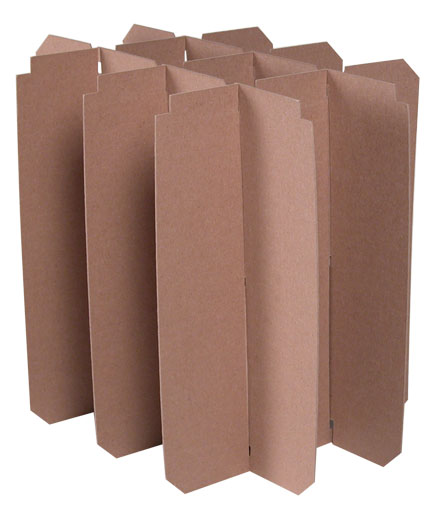 ™
Cost efficient leader in anti-abrasion and heat, tarnish and water resistance; and it's 100 percent recyclable!
UltraGuardian™ protective packaging is the cost efficient replacement for applications currently using poly-coated chipboard or SBS stock for protective packaging in shipment and materials handling.
UltraGuardian™ packaging has a low coefficient of friction and reduces damage to labels. Its high heat resistance prevents products from sticking to partitions, and its superior strength improves quality and shipping durability. Plus, it is completely repulpable and recyclable.