Beverage Carriers
RTS Packaging understands your needs based on our extensive carrier converting experience and our knowledge of the beverage industry.
We offer fabrication in both environmentally friendly recycled grades and SUS grades of board. Combined with one of our parent company's folding operations, RTS Packaging's North American design network provides excellent graphic production to help promote your brand. We also offer Combination Production Programs to optimize our efficiency and pass the savings along to you.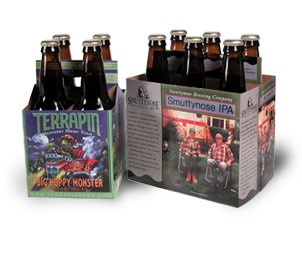 4 & 6 Pack Carriers
We can run both industry standard and custom designs with high-end graphics. Our carriers are designed for durability not only during transport to the wholesaler, but also post-sale when being handled by the consumer.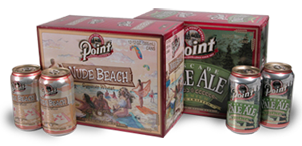 Can Wraps
RTS Packaging offers standardized designs to fit your automated equipment for both 6-and 12-can packs. Wraps are glued and shipped collapsed for easy insertion into your automated equipment.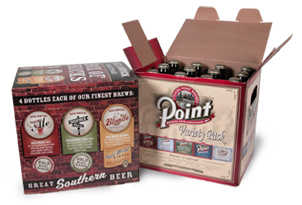 Bottle Display Packs
(12 Packs)
Our unique and durable designs are an alternative to more expensive corrugated shippers. Fiberboard is well-suited for high-end yield graphics which better promote your product at the point of purchase.